The Plush Purple Peel is a trademarked service exclusively offered by Plush Medical Spa, LLC. A unique proprietary multi-layer chemical peel that will leave you looking years younger! Don't spend way more for similar "colored" peels. Get the same results without throwing your money away!
The Purple Peel can be performed on both facial and non-facial areas, including the neck, chest, hands, back, arms and legs, i.e. anywhere that one has marked or damaged skin.
After the application, layers of dead skin cells peel off and reveal fresh skin cells, improving skin's clarity and tightness.
If you have blemish prone skin, acne, wrinkles, unwanted pigmentation, scars, large pores, sun damage or generally poor, fine skin, you can gain more from a PLUSH Purple Peel than from more routine treatments, with a quick recovery time, unlike full cosmetic surgery.
Deana was kind enough to let us document her peel. 
Thanks Deana!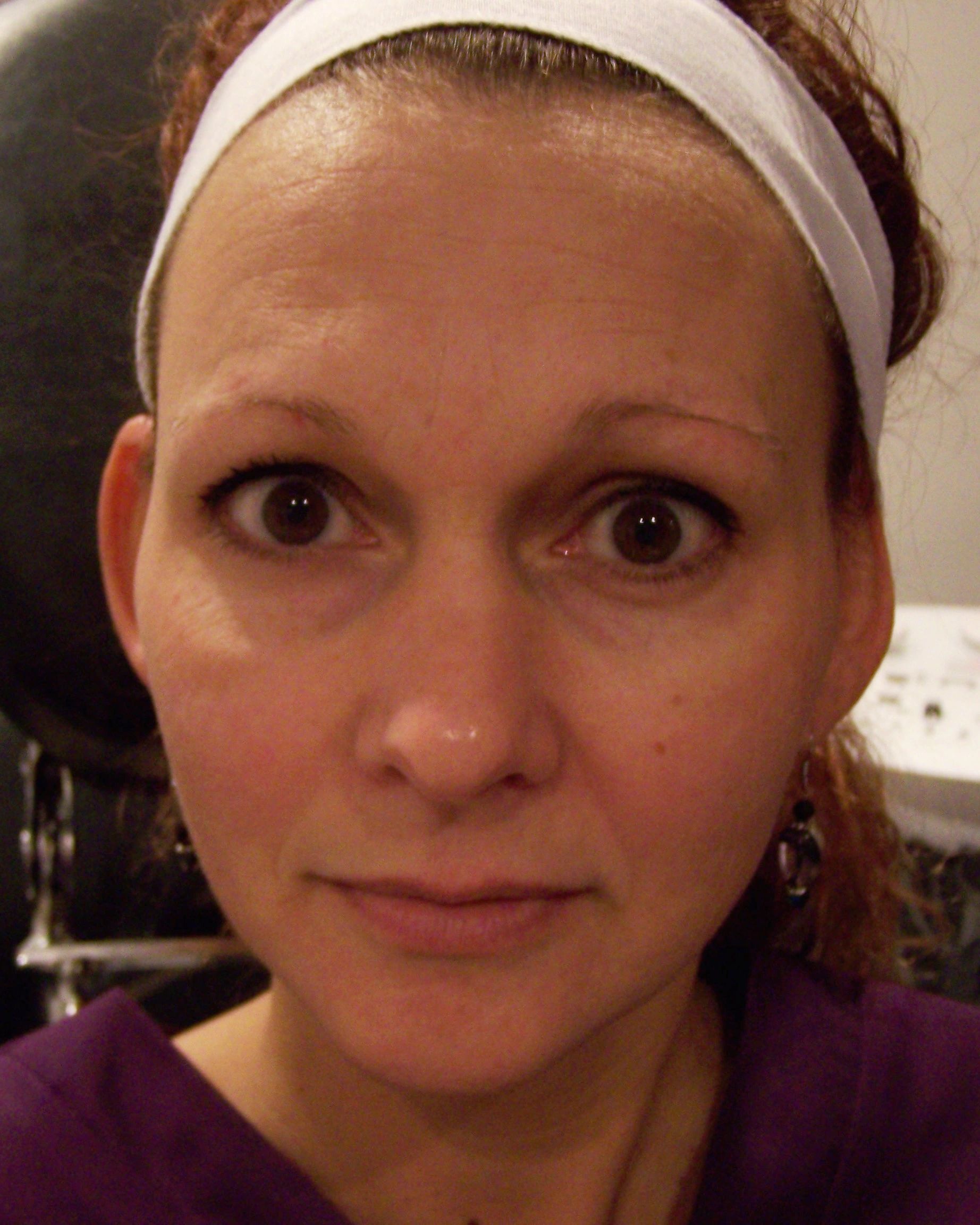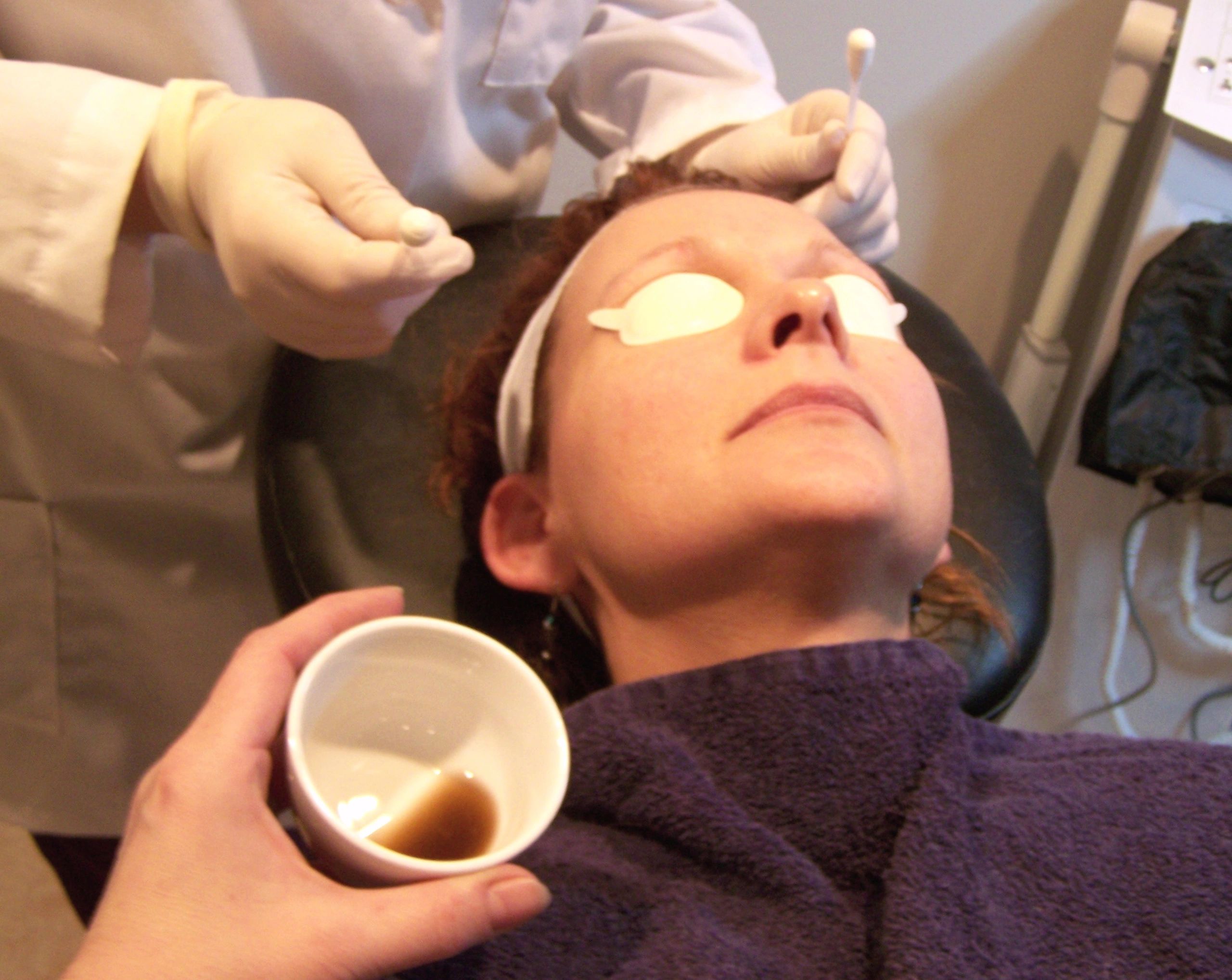 A tinted 15% TCA solution is applied to the skin in even layers.

After the peel your skin will feel somewhat tight and lightly sunburned.
By Day 2, all the purple coloring is gone.
Usually peeling begins on Day 3, around the mouth.
It is EXTREMELY important not to pick or peel the skin!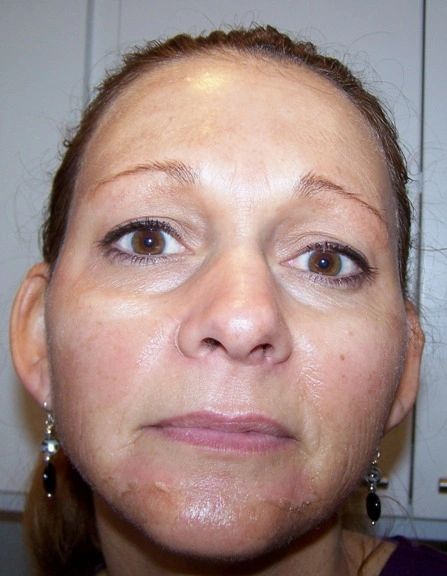 \
Day 7, peeling complete!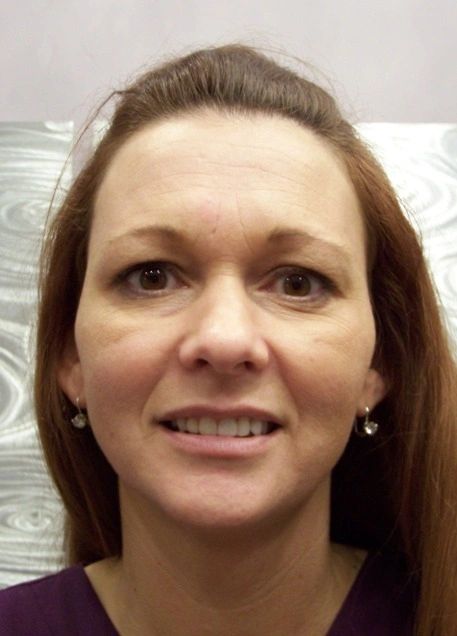 Deana now has smoother skin with lighter, fewer brown spots and more even tone and texture!
We guarantee all medical records are kept completely confidential.
Call for an appointment

Plush Medical Spa, LLC
548 Westgate Pky
Dothan, AL 36303
(334) 702-6869